News Feed

OTC Markets: GWTR

August 25, 2021
Global Water Technologies updates financials and disclosure statements.

July 1, 2021
Global Water Technologies updates compliance and project plans.

April 1, 2021
Global Water Technologies and Envirologics bring new pipeline technology to the United States.

February 20, 2021
Global Water Technologies plans compliance and project activities.

January 1, 2021
Global Water Technologies releases annual shareholder letter.

January 1, 2020
Global Water Technologies releases annual shareholder letter.

October 9, 2019
Indiana gets $436 million for water infrastructure and innovation.

September 23, 2019
Global Water Technologies previews IndianaWater.org at WEFTEC.

April 30, 2019
Global Water Technologies completes graduate student project on smart city solutions.

January 30, 2019
Global Water Technologies and WatchTower Robotics to test smart water/city solutions.

More headlines...
Global Water Technologies, Inc.


Water is becoming an increasingly more valuable resource. While there is plenty of water on the earth, there are often shortages of fresh, clean water in the places where it is most needed.

And such water is often wasted or misused, resulting in expensive treatment solutions or even more costly outages... for water is vital to life and business and it has no replacement.

Understanding how we can better manage water resources is an area where new technologies can play an exciting role. Unlike the computing, telecommunications and energy grids, water infrastructure has not yet benefited from many of the latest advances in technology. But that is starting to change.

Global Water Technologies, Inc. (OTC Pink: GWTR) is a nano cap public company with a focus on innovative water solutions. The company seeks to identify, develop and commercialize proprietary new technologies to increase water and energy efficiencies.

Thank you for your interest in our business. Please explore the pages on our web site for more information about the company and recent news and events. Feel free to contact us for more information and to suggest new business development opportunities.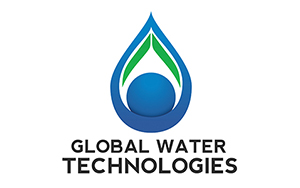 FORWARD-LOOKING STATEMENT:
Statements relating to plans, strategies, economic performance and trends, projections of results of specific activities or investments, and other statements that are not descriptions of historical facts may be forward-looking statements within the meaning of the Private Securities Litigation Reform Act of 1995, Section 27A of the Securities Act of 1933 and Section 21E of the Securities Exchange Act of 1934. Forward-looking information is inherently subject to risks and uncertainties, and actual results could differ materially from those currently anticipated due to a number of factors, which include, but are not limited to, risk factors inherent in doing business. Forward-looking statements may be identified by terms such as "may," "will," "should," "could," "expects," "plans," "intends," "anticipates," "believes," "estimates," "predicts," "forecasts," "potential," or "continue," or similar terms or the negative of these terms. Although we believe that the expectations reflected in the forward-looking statements are reasonable, we cannot guarantee future results, levels of activity, performance or achievements. The company has no obligation to update these forward-looking statements.