Partners
Global Water Technologies, Inc. has developed a number of strategic partnerships with related companies, academic institutions and other organizations that seek to improve water efficiency and innovation.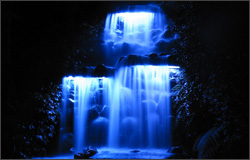 The company is an affiliate of the Indiana University Research and Technology Corporation through its Emerging Technologies Center in downtown Indianapolis. The company is also pleased to be part of a new water technology cluster formed in the Indiana-Ohio-Kentucky region and the national Water Innovations Alliance.

Global Water Technologies recently targeted sustainable water infrastructure as an area of interest and began seeking ways to reduce water loss.

In 2012, the company announced a new partnership with Martinek Water Management, GmbH, an Austrian company that has developed a patented new system for early leak detection in water mains. The system provides real-time monitoring of pressure, flow and sound metrics and analyzes the data to provide early notification in leak conditions. The partnership is a first step in an effort to develop an early warning system for water main breaks.

Global Water Technologies developed a comprehensive "people + pipes + policy" approach and partnered with GreenSuite to connect "people" with a web-based consumer portal that provides information on usage analytics, methods to improve efficiency and ways to reward suc

Global Water Technologies also partnered with the Buried Asset Management Institute (BAMI-I) to develop good "policy" and seek a pilot project location for this new technology. The company is also working with Peerless Pump and the Construction Engineering Management Technology program at Indiana University Purdue University at Indianapolis (IUPUI) to promote a "living laboratory" where such sustainable solutions can be developed and deployed.

If you would like to explore the creation of such a partnership with your company or organization, please contact us with your idea.


Business Development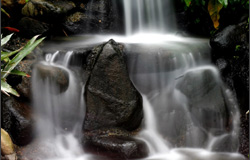 Global Water Technologies is working to identify, develop and deploy a number of innovative new ways to improve water efficiency and use new technologies to provide sustainable water infrastructure solutions.

As outlined above, the company takes a collaborative approach and welcomes inquiries from individuals, investors, water utilities and community leaders who may be interested in business development and other opportunities.
If you would like to explore such opportunities, please contact us with your information.