Investors

Global Water Technologies, Inc. provides a way to invest in the world's most precious resource. A small, clean technology provider seeking to improve water efficiency, Global Water Technologies (OTC Pink: GWTR) is public company that is quoted on the OTC Markets.

The company produces non-chemical water treatment technologies and is working to develop and deploy "smart water solutions" that use information technologies including sensors and software to reduce loss in drinking water distribution systems. Information on those efforts and the technologies used is outlined through various pages on this web site.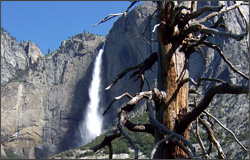 The company is a Delaware corporation and was formerly known as Fi-Tek VI, Inc. until November 1997. The company then began operating as Global Water Technologies, Inc., with headquarters in Colorado and operations in the construction of cooling towers and various water treatment services. The company deregistered with the SEC in August 2002 and has been in a non-reporting status since then. In May 2003, the company filed a petition under Chapter 11 of the Federal Bankruptcy Code and then emerged from bankruptcy in July 2004 with its securities intact.

Between 2004 and 2008, the company operated in Colorado with a focus on non-chemical water treatment and efforts to treat produced water. In 2009, a change in management took place and the company headquarters moved to Indiana and began work on identifying new water technology opportunities, as outlined on the News section of the web site. For more background information, please see the company's stock history.
As of June 30, 2023, Global Water Technologies had 27,373,955 shares outstanding of its 1 billion authorized common shares, with 5,895,503 free-trading shares and 172 shareholders of record. The company issued warrants in 2017 for the purchase of 2 million shares at $0.015 that were redeemed in 2022 and has reserved an additional 2.5 million shares for convertible promissory notes totaling $72,300, plus interest (both principle and interest convertible at fixed share prices) with initial maturity dates from 2012 to 2024.

A copy of the company's most recent shareholder letter is available here.

Information about the company's most recent quarterly filing is available here.

Share price and volume data on the company's stock chart is available here.

Global Water Technologies, Inc. provides corporate information to the OTC Markets that is available at OTC Markets.com. The transfer agent for the company is Securities Transfer Corporation, 2901 N. Dallas Parkway, Suite 380, Plano, TX 75093.
Investing in micro-cap, small cap, and emerging growth securities is highly speculative and carries an extremely high degree of risk. Trading volumes and market prices on the OTC Markets are often very volatile. It is possible that an investor's investment may be lost or impaired in its entirety.
FORWARD LOOKING STATEMENT
Statements on this web site relating to plans, strategies, economic performance and trends, projections of results of specific activities or investments, and other statements that are not descriptions of historical facts may be forward-looking statements within the meaning of the Private Securities Litigation Reform Act of 1995, Section 27A of the Securities Act of 1933 and Section 21E of the Securities Exchange Act of 1934. Forward-looking information is inherently subject to risks and uncertainties, and actual results could differ materially from those currently anticipated due to a number of factors, which include, but are not limited to, risk factors inherent in doing business. Forward-looking statements may be identified by terms such as "may," "will," "should," "could," "expects," "plans," "intends," "anticipates," "believes," "estimates," "predicts," "forecasts," "potential," or "continue," or similar terms or the negative of these terms. Although we believe that the expectations reflected in the forward-looking statements are reasonable, we cannot guarantee future results, levels of activity, performance or achievements. The company has no obligation to update these forward-looking statements.