Recent News & Events

January 5, 2017
Global Water Technologies prepares for growth in 2017

INDIANAPOLIS, January 5, 2017 -- Global Water Technologies (OTC Pink: GWTR) is taking steps to prepare for growth in 2017, including expansion of its consulting team and strategic positioning for deployment of smart water solutions.

The company outlined accomplishments over the past year in its annual shareholder letter that is posted on its web site and includes updates on work with non-chemical water treatment, smart water solutions and trenchless technologies.

The company also has issued new shares of restricted common stock to secure additional consulting services in the coming year. Those include business development services in the East Coast, West Coast and Midwestern United States and intellectual property legal services. As a result, the number of common shares has increased from 21,645,146 as reported at December 31, 2016 to 22,745,146 on January 4, 2017. The number of free-trading shares remains at 5,895,503.

As part of its move to raise capital and prepare for additional growth, the company also approved an issuance of stock warrants as part of an executive compensation package to be completed by June 30, 2017. The warrants to purchase 2,000,000 shares of common stock at the existing share price of $0.0155 expire in five years.

Global Water Technologies is also pleased to announce that it will participate in the first event for the North American Alliance of the Smart Water Networks Forum (SWAN) that will be held at Qualcomm headquarters in San Diego on January 25.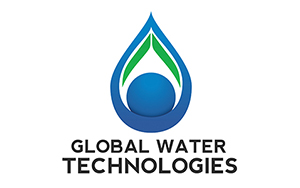 FORWARD-LOOKING STATEMENT:
Statements in this press release relating to plans, strategies, economic performance and trends, projections of results of specific activities or investments, and other statements that are not descriptions of historical facts may be forward-looking statements within the meaning of the Private Securities Litigation Reform Act of 1995, Section 27A of the Securities Act of 1933 and Section 21E of the Securities Exchange Act of 1934. Forward-looking information is inherently subject to risks and uncertainties, and actual results could differ materially from those currently anticipated due to a number of factors, which include, but are not limited to, risk factors inherent in doing business. Forward-looking statements may be identified by terms such as "may," "will," "should," "could," "expects," "plans," "intends," "anticipates," "believes," "estimates," "predicts," "forecasts," "potential," or "continue," or similar terms or the negative of these terms. Although we believe that the expectations reflected in the forward-looking statements are reasonable, we cannot guarantee future results, levels of activity, performance or achievements. The company has no obligation to update these forward-looking statements.