Recent News & Events

January 19, 2016
The following guest column was written for "Our Water Counts"

White House declares water emergency

Suddenly… water infrastructure matters.

A confluence of events over the Martin Luther King, Jr. holiday weekend has drawn national attention to a hidden crisis — aging water infrastructure is a serious problem in the United States that demands immediate attention and innovative solutions.

The weekend started with a request from the State of Michigan for federal assistance to families in the city of Flint who have been exposed to lead in their drinking water after a switch in supply during 2014 caused problems in pipelines. On Saturday, President Obama declared an emergency and authorized the Department of Homeland Security to coordinate disaster relief efforts.

By Sunday, the topic had surfaced in the Democratic presidential debate and on Monday, the full force of social media was questioning why this crisis was allowed to put thousands of children and their families at risk in poor, urban neighborhoods. It was a timely question.

The National Guard and celebrities responded with bottled water and filters. Protestors called for social justice and political resignations. Lawyers circled as rhetoric escalated. The issues of race, class and equality that have echoed across the country for the past year were suddenly all present on a national holiday meant to celebrate progress and public service.

Our water counts. We must act now.

In our 24/7 cycle of breaking news feeds and endless commentary, it's easy to lose perspective on major problems that can't be fixed overnight or with a round of hashtags. The challenges related to aging water infrastructure in the United States have been well documented in countless reports, presentations and studies.

Five years ago, a water cluster initiative was launched in the Indiana, Ohio and Kentucky region to leverage the resources of two federal agencies — combining the efforts of the U.S. Environmental Protection Agency and the U.S. Small Business Administration to spur water innovation. That effort has grown into a national network of such groups promoting new ideas and technologies.

But the blistering pace of tech innovation often leads to innovative water ideas crashing into the slow grind of underfunded infrastructure budgets and unbending regulatory policy. Perhaps the voice of the people can change that.

As public awareness of water infrastructure results in a better understanding of supply, quality and pricing… people will demand better pipes and policy.

Last month, the White House announced a public-private innovation strategy to build a sustainable water future. It called for commitments from private sector and stakeholder groups to advance innovation and technology for potential solutions.

Next month more than 14,000 water industry professionals will gather in Indianapolis for the WWETT show that showcases the latest technologies in treatment and transportation of water and wastewater.

Global Water Technologies will host delegations from Canada and China to demonstrate examples of new technologies that can address pipeline issues such as those that caused the disaster in Flint. Most appropriately, that demonstration is planned in an urban neighborhood where the new 16 Tech innovation community is being created to show how world-class investment and research can help every member of our society… and underscore that our water counts for all.

Erik Hromadka is the CEO of Global Water Technologies, based in Indianapolis, Indiana.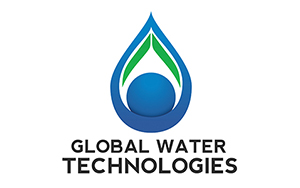 FORWARD-LOOKING STATEMENT:
Statements in this press release relating to plans, strategies, economic performance and trends, projections of results of specific activities or investments, and other statements that are not descriptions of historical facts may be forward-looking statements within the meaning of the Private Securities Litigation Reform Act of 1995, Section 27A of the Securities Act of 1933 and Section 21E of the Securities Exchange Act of 1934. Forward-looking information is inherently subject to risks and uncertainties, and actual results could differ materially from those currently anticipated due to a number of factors, which include, but are not limited to, risk factors inherent in doing business. Forward-looking statements may be identified by terms such as "may," "will," "should," "could," "expects," "plans," "intends," "anticipates," "believes," "estimates," "predicts," "forecasts," "potential," or "continue," or similar terms or the negative of these terms. Although we believe that the expectations reflected in the forward-looking statements are reasonable, we cannot guarantee future results, levels of activity, performance or achievements. The company has no obligation to update these forward-looking statements.