Recent News & Events

January 24, 2017
Global Water Technologies promotes smart city initiative

INDIANAPOLIS, January 24, 2017 -- Global Water Technologies (OTC Pink: GWTR) is promoting innovative solutions for water efficiency as part of a smart city initiative being planned for 2017.

The company is presenting at the first meeting of the North American alliance of the Smart Water Networks Forum (SWAN) that is being held on January 25 at Qualcomm headquarters in San Diego. More than 250 of the top smart water leaders are expected to attend the "Tapping Technologies for Water Utilities" workshop.

The company has also been working with the City of Indianapolis, which will also be presenting on January 25 at a smart city symposium in Chicago. Some information about those efforts was published in a recent blog post on Our Water Counts. Additional information will be released as it becomes available.

Global Water Technologies has been part of the 16 Tech innovation district planned for Indianapolis and held a technology demonstration there in February 2016. Development in that area of Indianapolis slowed later in the year, after issues related to water quality were raised by U.S. EPA. In September, the company submitted public comment in favor of a local option to resolve the issue and a decision in the matter is expected shortly. The vision for 16 Tech was outlined in this video presentation and the company believes it provides an excellent opportunity to showcase smart water solutions.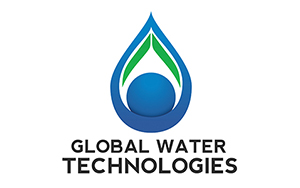 FORWARD-LOOKING STATEMENT:
Statements in this press release relating to plans, strategies, economic performance and trends, projections of results of specific activities or investments, and other statements that are not descriptions of historical facts may be forward-looking statements within the meaning of the Private Securities Litigation Reform Act of 1995, Section 27A of the Securities Act of 1933 and Section 21E of the Securities Exchange Act of 1934. Forward-looking information is inherently subject to risks and uncertainties, and actual results could differ materially from those currently anticipated due to a number of factors, which include, but are not limited to, risk factors inherent in doing business. Forward-looking statements may be identified by terms such as "may," "will," "should," "could," "expects," "plans," "intends," "anticipates," "believes," "estimates," "predicts," "forecasts," "potential," or "continue," or similar terms or the negative of these terms. Although we believe that the expectations reflected in the forward-looking statements are reasonable, we cannot guarantee future results, levels of activity, performance or achievements. The company has no obligation to update these forward-looking statements.