Recent News & Events

February 8, 2017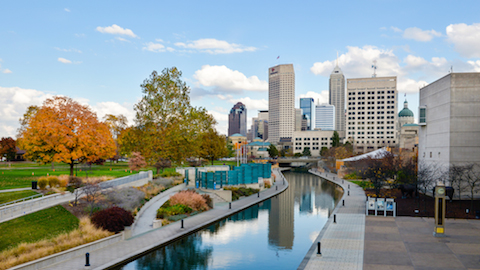 Indianapolis wins 2017 Smart Cities Council Challenge Grant
National competition selects Indy for smart water + energy + transportation

INDIANAPOLIS, February 8, 2017 -- Global Water Technologies (OTC: GWTR) is pleased to announce that its proposal submitted with the City of Indianapolis is one of five winners in the White House Commitment: Smart Cities Council Challenge Grants. Indianapolis, Austin, Miami, Orlando and Philadelphia were selected from more than 130 applications in the national competition.

"Indianapolis' culture of innovation and rapidly expanding tech industry provide strategic advantages to our smart city planning, specifically in the areas of water, energy and transportation," said Indianapolis Mayor Joe Hogsett. "I am proud to see Indianapolis recognized as a national example of the potential for these technologies to improve local neighborhoods."

"This is exciting news for our city," said Erik Hromadka, CEO of Global Water Technologies. "We have a unique opportunity to showcase leading solutions in the emerging smart water sector and related data-driven applications for energy and transportation. This recognition reflects years of hard work and investment in Indianapolis to create a world-class city."

"This is great news for Indianapolis," said City-County Councillor Vop Osili. "We need to use innovative technologies like smart water solutions to create more good jobs and further improve the quality of life in our neighborhoods."

"Quality of life and economic vitality are completely intertwined in Indianapolis; Smart Cities is the perfect vehicle to leverage IUPUI expertise in engineering, energy, data management and information technology" said Amy Conrad Warner, Vice Chancellor for Community Engagement at Indiana University Purdue University at Indianapolis (IUPUI).

The announcement follows news last week that AT&T selected Indianapolis and Austin as the first two U.S. cities for its new 5G wireless network.

Indianapolis and Philadelphia were the two winning cities to select water as areas of focus. Global Water Technologies is also pleased to announce a partnership with the 10th WaterVent investment forum to be held in Philadelphia on May 4th at Baker Hostetler.

More detailed information on the grant process is available in the overview of SCC Grant application from Indianapolis.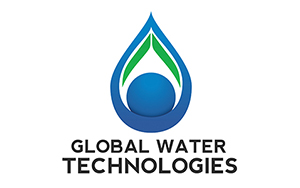 FORWARD-LOOKING STATEMENT:
Statements in this press release relating to plans, strategies, economic performance and trends, projections of results of specific activities or investments, and other statements that are not descriptions of historical facts may be forward-looking statements within the meaning of the Private Securities Litigation Reform Act of 1995, Section 27A of the Securities Act of 1933 and Section 21E of the Securities Exchange Act of 1934. Forward-looking information is inherently subject to risks and uncertainties, and actual results could differ materially from those currently anticipated due to a number of factors, which include, but are not limited to, risk factors inherent in doing business. Forward-looking statements may be identified by terms such as "may," "will," "should," "could," "expects," "plans," "intends," "anticipates," "believes," "estimates," "predicts," "forecasts," "potential," or "continue," or similar terms or the negative of these terms. Although we believe that the expectations reflected in the forward-looking statements are reasonable, we cannot guarantee future results, levels of activity, performance or achievements. The company has no obligation to update these forward-looking statements.