Recent News & Events

February 20, 2021
Global Water Technologies plans compliance and project activities

INDIANAPOLIS, February 20, 2021 -- Global Water Technologies (OTC: GWTR) was notified by OTC Markets this week that the SEC recently adopted final amendments to Exchange Act Rule 15c2-11, which will impact trading in its stock on the Pink Market this year.

The amendments are designed to modernize the rule, which was last substantively amended nearly thirty years ago. The amended rule requires that companies make current disclosure publicly available in order to be publicly quoted by a broker-dealer.

The company held initial discussions with OTC Markets and its new transfer agent and intends to comply by the June 30 deadline.

Information about the company's most recent quarterly filing is available here. Operations in subsequent years have been similar in size and scope and include business development efforts on several long-term projects that were impacted by the pandemic.

The company has begun a review of those projects and related business activities to determine which are likely to move forward in 2021. It is also reaching out to key stakeholders and exploring additional opportunities that may add value to the company.

In order to secure the working capital and funding needed for compliance and project activities, the company is in discussions with holders of its convertible notes. Any shareholders and others wishing to participate in the company's upcoming plans may send an email requesting information to: info@gwtr.com using the "2021 Plans" subject line.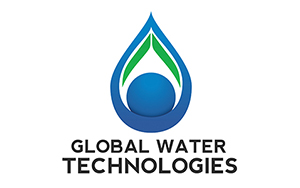 FORWARD-LOOKING STATEMENT:
Statements in this press release relating to plans, strategies, economic performance and trends, projections of results of specific activities or investments, and other statements that are not descriptions of historical facts may be forward-looking statements within the meaning of the Private Securities Litigation Reform Act of 1995, Section 27A of the Securities Act of 1933 and Section 21E of the Securities Exchange Act of 1934. Forward-looking information is inherently subject to risks and uncertainties, and actual results could differ materially from those currently anticipated due to a number of factors, which include, but are not limited to, risk factors inherent in doing business. Forward-looking statements may be identified by terms such as "may," "will," "should," "could," "expects," "plans," "intends," "anticipates," "believes," "estimates," "predicts," "forecasts," "potential," or "continue," or similar terms or the negative of these terms. Although we believe that the expectations reflected in the forward-looking statements are reasonable, we cannot guarantee future results, levels of activity, performance or achievements. The company has no obligation to update these forward-looking statements.