Recent News & Events

April 22, 2018
US EPA announces $436 million for Indiana water infrastructure

INDIANAPOLIS, April 22, 2018 -- Global Water Technologies (OTC: GWTR) is pleased to report that US EPA has announced approval of $436 million in new federal financing for Indiana water infrastructure through its Water Infrastructure Finance and Innovation Act (WIFIA) program.

US EPA Administrator Scott Pruitt joined Indiana Governor Eric Holcomb for the announcement in northwest Indiana last week and noted the funds will be used to advance drinking water and wastewater treatment projects across the state. The WIFIA program seeks to accelerate investment in the nation's water infrastructure by providing long-term, low-cost supplemental loans for regional and nationally significant projects. Indiana's innovative approach to the program utilizes its existing State Revolving Fund and will be the first statewide WIFIA program in the country.

"We'll put $436 million in new federal funds to good use in communities around the state to improve aging water infrastructure," said Governor Holcomb.

As an active member of the state's dynamic tech community, Global Water Technologies has been actively supporting the WIFIA program since 2013 and called the announcement a significant milestone.

"We are excited about the unique opportunity that Indiana has to showcase innovative water technologies and best practices as the first statewide participant in the WIFIA program," said Erik Hromadka, CEO of Global Water Technologies. "We were an initial member of the US EPA water cluster initiative that was created in 2011 to spur innovation in the sector and were pleased to see bipartisan support for this important issue when the WIFIA legislation became law in 2014. Now we're looking forward to deployment of such innovative solutions as Indiana shows leadership in the emerging water tech sector."

Timing for the announcement was excellent, as it coincided with record attendance at the Water Matters! Fly-In held by the American Water Works Association (AWWA) that brought water utility leaders from 48 states to Washington DC. "There is encouraging momentum on legislation that protects drinking water and encourages water infrastructure investment," said AWWA CEO David LaFrance.

To take advantage of these opportunities, Global Water Technologies has established a strong network of strategic partners and potential investors. The company expects to make additional announcements on next steps as details on the WIFIA funding are finalized in the coming weeks.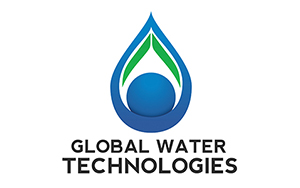 FORWARD-LOOKING STATEMENT:
Statements in this press release relating to plans, strategies, economic performance and trends, projections of results of specific activities or investments, and other statements that are not descriptions of historical facts may be forward-looking statements within the meaning of the Private Securities Litigation Reform Act of 1995, Section 27A of the Securities Act of 1933 and Section 21E of the Securities Exchange Act of 1934. Forward-looking information is inherently subject to risks and uncertainties, and actual results could differ materially from those currently anticipated due to a number of factors, which include, but are not limited to, risk factors inherent in doing business. Forward-looking statements may be identified by terms such as "may," "will," "should," "could," "expects," "plans," "intends," "anticipates," "believes," "estimates," "predicts," "forecasts," "potential," or "continue," or similar terms or the negative of these terms. Although we believe that the expectations reflected in the forward-looking statements are reasonable, we cannot guarantee future results, levels of activity, performance or achievements. The company has no obligation to update these forward-looking statements.