Recent News & Events

August 21, 2016
Global Water Technologies reduces debt, prepares for capital raise

INDIANAPOLIS August 21, 2016 -- Global Water Technologies (OTC Pink: GWTR) Global Water Technologies is pleased to announce it has taken steps to improve its balance sheet through a significant conversion of debt into equity. This action is expected to assist the company as it seeks funding to develop new business opportunities in the United States and China and to update its financial filings.

Upon request of a custodian of its convertible notes, the company has taken action to convert three outstanding notes issued in 2010, 2011 and 2012 through an issuance of restricted common shares. The company has also issued shares to a vendor to reduce an outstanding accounts payable, to an entity for services rendered and to board members as compensation.

Accordingly the company expects to record a reduction of $377,500 in its current portion of long-term debt, a reduction of $147,084 in accrued interest and a reduction of $5,000 in accounts payable. As a result, the number of common shares has increased from 17,131,605 as reported at December 31, 2015 to 21,645,146 on August 20, 2016.

An additional 1,594,536 shares are reserved for remaining convertible promissory notes, which are now reduced to $81,500, plus interest (both principle and interest convertible at fixed share prices). The number of free-trading shares remains at 5,895,503.

The company believes these actions will improve both its balance sheets and statements of operations going forward. The company is also in discussions to raise additional capital to fund business plans in the United States and China that have been developed and described in its last shareholder letter and to update its filings to Current Information on OTC Markets.

More information about the company and links to its most recent financial filings are available at the gwtr.com on the Investors page.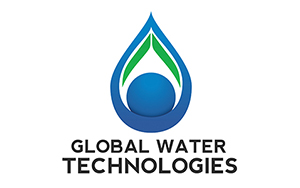 FORWARD-LOOKING STATEMENT:
Statements in this press release relating to plans, strategies, economic performance and trends, projections of results of specific activities or investments, and other statements that are not descriptions of historical facts may be forward-looking statements within the meaning of the Private Securities Litigation Reform Act of 1995, Section 27A of the Securities Act of 1933 and Section 21E of the Securities Exchange Act of 1934. Forward-looking information is inherently subject to risks and uncertainties, and actual results could differ materially from those currently anticipated due to a number of factors, which include, but are not limited to, risk factors inherent in doing business. Forward-looking statements may be identified by terms such as "may," "will," "should," "could," "expects," "plans," "intends," "anticipates," "believes," "estimates," "predicts," "forecasts," "potential," or "continue," or similar terms or the negative of these terms. Although we believe that the expectations reflected in the forward-looking statements are reasonable, we cannot guarantee future results, levels of activity, performance or achievements. The company has no obligation to update these forward-looking statements.