Recent News & Events

September 22, 2016
Global Water Technologies joins new smart water alliance at WEFTEC

INDIANAPOLIS, September 22, 2016 -- Global Water Technologies (OTC Pink: GWTR) Global Water Technologies is participating in the launch of a new North American alliance of the Smart Water Networks Forum (SWAN) during WEFTEC, the world's largest annual water quality exhibition.

The initiative seeks to improve efficiency in water distribution systems by using sensors and software to provide better data and analytics in the emerging Internet of Things (IoT) sector. Reducing water loss in underground infrastructure is a key objective for most cities in North America and a focus of global technology companies.

Initial alliance partners include: 3M, Bentley, Bluefield Research, CH2M, DC Water, Echologics, EMA, Eramosa, EPA, FATHOM, Frost and Sullivan, GE, Global Water Technologies, Global Water Works, Gutermann, Hach, Kisters, Las Vegas Valley Water District, Optiqua, Qualcomm, S::can, Schneider Electric, Seattle Water, Sensus, Sierra Wireless, SmartCover Systems, Smart Utility Systems, Syrinix, TaKaDu, Trimble and Xylem.

"We're pleased to join this effort as we continue to develop the People + Pipes + Policy framework to implement solutions with our technology partners," said Erik Hromadka, CEO of Global Water Technologies. "Ecosystem economics predicts the future is collaboration among both the large digital infrastructure players and small data-driven partners."

WEFTEC 2016 will be held in New Orleans, Louisiana from Sept. 24-28, 2016. More information is available at: weftec.org

More information about the SWAN North American alliance is available at: swan-forum.com/swan-na-alliance

More information about Global Water Technologies is available at: gwtr.com.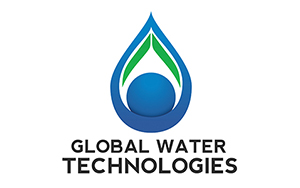 FORWARD-LOOKING STATEMENT:
Statements in this press release relating to plans, strategies, economic performance and trends, projections of results of specific activities or investments, and other statements that are not descriptions of historical facts may be forward-looking statements within the meaning of the Private Securities Litigation Reform Act of 1995, Section 27A of the Securities Act of 1933 and Section 21E of the Securities Exchange Act of 1934. Forward-looking information is inherently subject to risks and uncertainties, and actual results could differ materially from those currently anticipated due to a number of factors, which include, but are not limited to, risk factors inherent in doing business. Forward-looking statements may be identified by terms such as "may," "will," "should," "could," "expects," "plans," "intends," "anticipates," "believes," "estimates," "predicts," "forecasts," "potential," or "continue," or similar terms or the negative of these terms. Although we believe that the expectations reflected in the forward-looking statements are reasonable, we cannot guarantee future results, levels of activity, performance or achievements. The company has no obligation to update these forward-looking statements.