Recent News & Events

December 10, 2018
Groundbreaking planned for 16 Tech project

INDIANAPOLIS, December 10, 2018 -- Global Water Technologies (OTC: GWTR) plans to attend a groundbreaking ceremony for the 16 Tech project in Indianapolis that is set for Wednesday, December 12. Global Water Technologies was one of the first companies to locate in the area when the city announced its intention to create a world-class innovation district in 2015.

In 2016, the company hosted the first international technology demonstration in 16 Tech, featuring a new trenchless technology process for relining water mains and a new UV-C LED technology for treating drinking water without chemicals. The company continues to work on deployment of both technologies.

Also scheduled for Wednesday is a $217 million issuance of green bonds for water projects in the State of Indiana. Although financing for the $436 million Indiana WIFIA program announced by US EPA in April has not yet closed, the state is moving forward with this capital raise for projects around the state. A legislative task force on water infrastructure in Indiana has also completed its work, which is anticipated to result in a new focus on the state's buried infrastructure in 2019.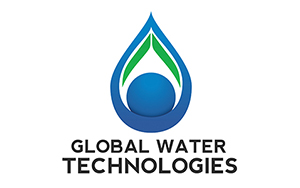 FORWARD-LOOKING STATEMENT:
Statements in this press release relating to plans, strategies, economic performance and trends, projections of results of specific activities or investments, and other statements that are not descriptions of historical facts may be forward-looking statements within the meaning of the Private Securities Litigation Reform Act of 1995, Section 27A of the Securities Act of 1933 and Section 21E of the Securities Exchange Act of 1934. Forward-looking information is inherently subject to risks and uncertainties, and actual results could differ materially from those currently anticipated due to a number of factors, which include, but are not limited to, risk factors inherent in doing business. Forward-looking statements may be identified by terms such as "may," "will," "should," "could," "expects," "plans," "intends," "anticipates," "believes," "estimates," "predicts," "forecasts," "potential," or "continue," or similar terms or the negative of these terms. Although we believe that the expectations reflected in the forward-looking statements are reasonable, we cannot guarantee future results, levels of activity, performance or achievements. The company has no obligation to update these forward-looking statements.